BOARD

/Full board /All inclusive: Breakfast and evening meals in buffet form. Late riser breakfast between 10.30 and 12.30. For Selection Club guests breakfast a la carte in the restaurant "La Terrazza" is also to be enjoyed. Local wines and domestic beers, soft drinks are included at meal times. 3 x per week* dinner in one of the special restaurants - Beach bar & Restaurant "Mirablau", in the Mexican Restaurant "La Guitarra" or in the Italian Restaurant "La Terrazza"

Full-board plus: as with half board plus, additional lunch in buffet form inclusive of local alcoholic and soft drinks.

All-inclusive: as with Full-board plus. Between 12.30 and 15.30 sandwiches and fruit are available to guests (outside regular mealtimes) Lunch in buffet form, for Selection Club guests also a la carte. Between 10:30 and 23:30 a selection of local and international alcoholic cocktails, mixed drinks and assorted ices are on offer. In the evening ice delicacies are available in the cafeteria.

*Available with a minimum stay of seven nights.
SITUATION

This spacious resort is to be found in the north east of Mallorca in the picturesque Cala Mesquida area. The complex is in the middle of the conservation area "Parque de Levante" and is situated directly on the similarly named cove "Cala Mesquida" with its' beach of fine sand. Various shopping and entertainment facilities are to be found in the neighbouring towns of Capdepera or Cala Ratjada.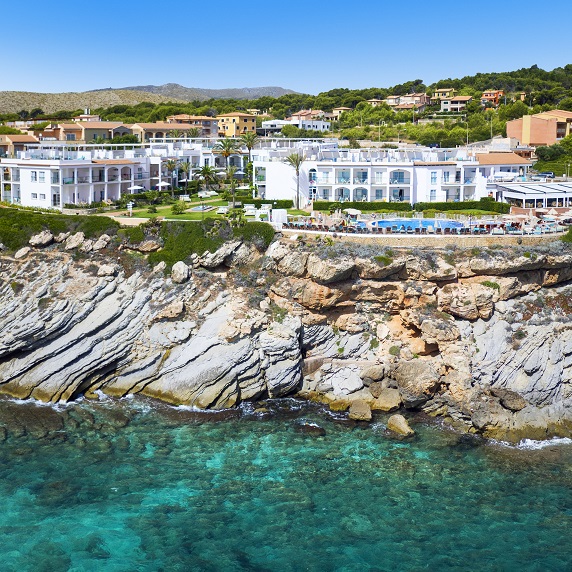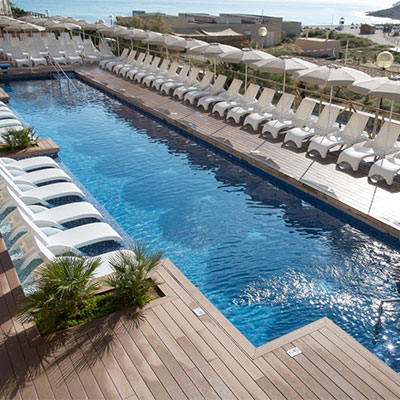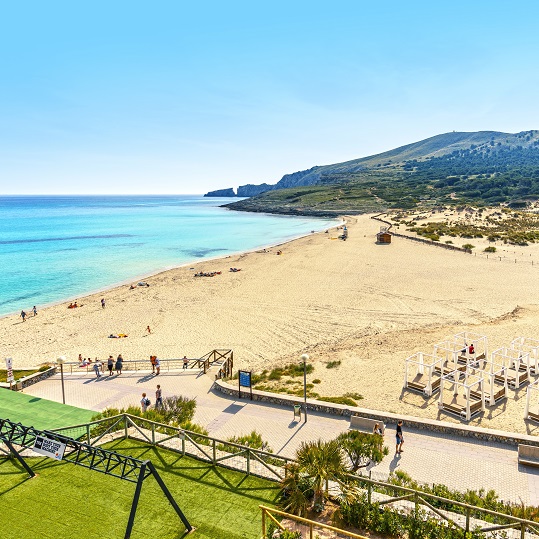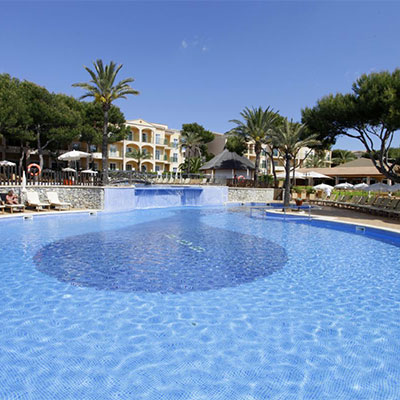 THIS IS WHAT YOUR RESORT OFFERS

This Mallorcan styled property comprises one main building and ten apartment buildings each with three floors in a spaciously laid out garden. There are 3 a la carte restaurants (Mexican, Italian grill restaurant and beach restaurant). Bar, cafeteria, pool and snack bar, welcoming hall with reception, Sat-TV-room, whirlpool, heated indoor pool (April and October), pool grounds with terrace. Sun beds, towels and umbrellas are free in the hotel but for rent on the beach. A sports ground, daily animation shows, external shows, games and competitions are also offered.

Credit cards: Visa, Mastercard, Amex

Country category: 4 star plus, rooms. 304
OTHER SPORT ACTIVITIES

Free of charge: Fitness room, volleyball, aerobic, water gymnastics, basketball, air gun shooting, archery, darts, multi-sport court, table tennis, mini golf, Hiking and indoor cycling. The animation team offers a wide evening program as well as live music.

For a charge: Billiards, on the spot. Diving, squash, golf instruction, riding, boat trips, kayak, stand up paddling, cycle rental.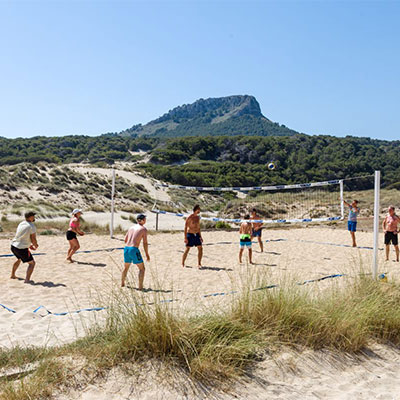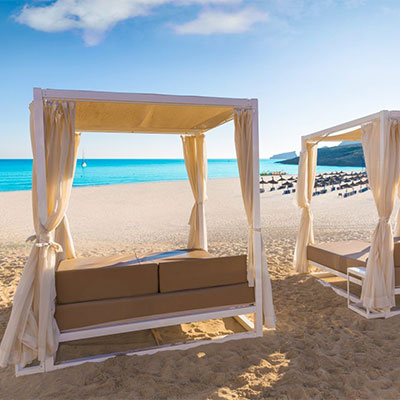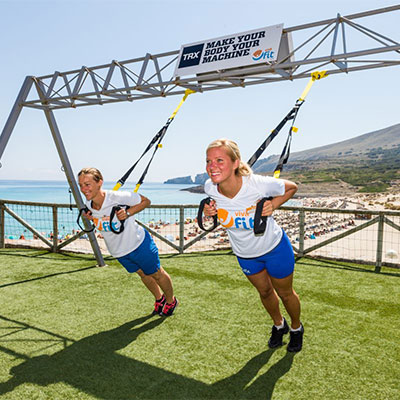 ROOM/ACCOMODATION

You live in modern stylishly decorated studios and apartments. 21 Premium Studios PS (Approx. 28 sqm) Living/ bed room with air-conditioning/ central heating, Kitchenette with 'fridge, coffee machine and microwave, telephone, Sat.-TV, Safe (chargeable), bath / WC/ hair drier as well as balcony or terrace. Choice of inshore or off shore view (PSMS) bookable. Premium apartment: PA (from approx. 38 sqm) separate bedroom with door, Sat.-TV; otherwise identical facilities to premium studios. A choice of onshore or offshore rooms (PAMS) or in Selection Club PASC bookable.
For the most particular demands Patricio Travel offers the following categories:

Premium Apartment Privilege: PAP facing the shore, terrace, personal garden with two sun beds and hammock, otherwise identical amenities to premium apartments, Also an option in the Selection Club (PAPSC).

Premium Apartment Royal Terrace: PART this unusual apartment offers exclusive comfort, with otherwise identical facilities to the premium apartment, it offers in addition a private roof terrace with whirlpool and Balinese bed and two sun beds An option also available in the Selection Club PARTSC.

Other room categories are bookable on request.

The use of safes free of charge is exclusively available for Patricio guests.